Archives : January-April 2006
---
JR'S DOWNSTAIRS PUB - Almonte - April 29, 2006
---
We played JR's this past Saturday. Beautiful day it was, a bit of traffic going up there due to the Sens playing in Ottawa. The Sens won putting everyone in a cheerful mood. The place was packed by the second set and everyone (staff, crowd and band) was in an excellent party mood.
A special thanks to the wonderful staff (Dan, Pat, Jeff and Stacy) for taking such good care of us. A special nod to: Albert for showing how much he enjoys the band; Liz for just having fun and dancing her heart away all evening long; Melanie for the short video; Jennifer; Adrian; Handy Mike; Steve and many others.
Take care and see you next time!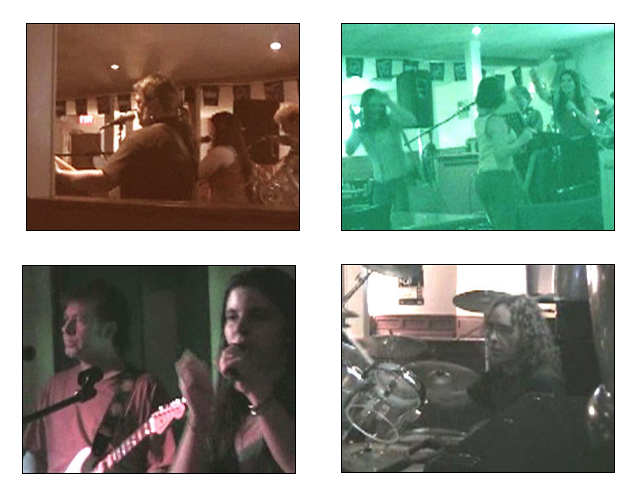 ---
PENALTY SHOTZ - Cardinal - March 25, 2006
---
Here we were back in Cardinal... one of our favourite places to play. Everyone is always nice at the Penalty Shotz and quite a crowd showed up that evening. Helium presented it's new line-up and we were well received as usual.
Thanks to everyone for coming out and partying with us and we'll see you all again very soon.
---
FINNIGANS PUB - Ottawa - March 24, 2006
---
Finnigan's Pub...ya gotta love playing there! Close to home, we can crank it up a notch or two, play heavier rock, and more importantly...people know how to party and always show their support to the band.
A shout out to the members of Quicksand who came and cheered us on, a few nods to Rick of Purple Moon, Cassidy, Michelle, Orion, Marc (Roundcat), Céline, Phil and all of our other friends and work colleagues for showing such enthusiasm. You people are always out for a good time!
We'll see all of you beautiful people again in the Summertime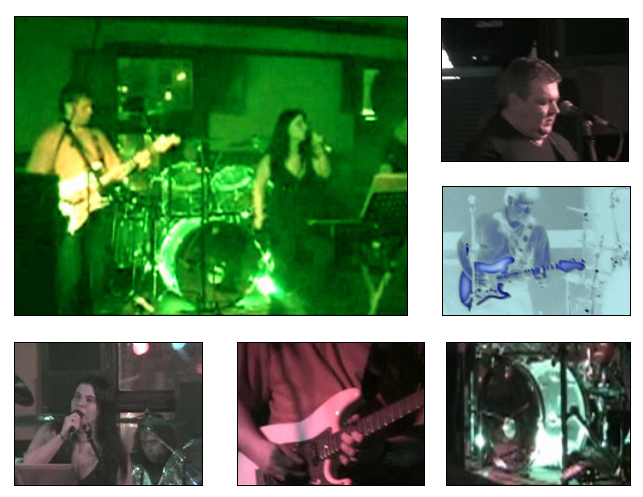 ---
JR's
DOWNSTAIRS PUB
- Almonte - March 10, 2006
---
JR's Pub was a new venue for us - which is always a little bit intimidating for a band on the first night since you never know what to expect.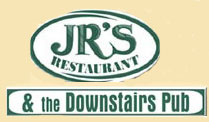 But after being greeted by the marvelous staff and meeting the friendly people of Almonte, it didn't take long before we felt right at home.
People were there to enjoy themselves and have a party. The dance floor was packed for our second and third set and people were there to rock and did prove it.
We are looking forward to playing there again in April.
---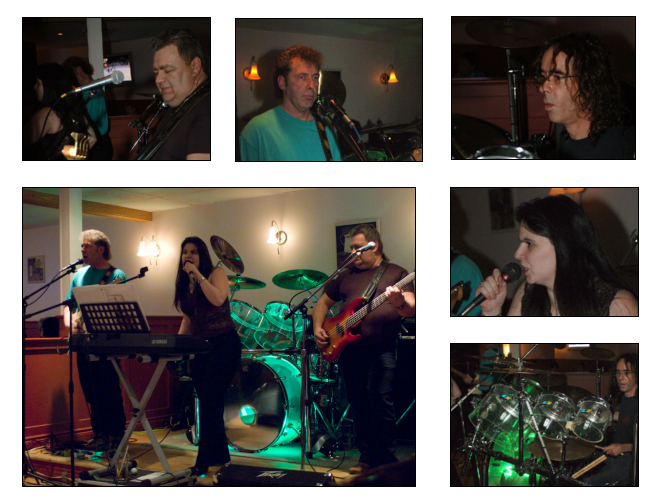 Photos courtesy of Richard Sirois
---
ATLANTIC HOTEL
- Alexandria - March 3, 2006
---
The best part about visiting The Atlantic Hotel in the wintertime is partying with them skidooers. They all enjoy great rock music and we were determined to keep them happy. It was a great time, and we can't wait to go back.
A quick hello to the nice gang from Cleveland, U.S. who stayed and rocked with us all night. What an encouraging bunch!!!
Thank you to the wonderful staff as well...you're all so great!
---
HAWK'S NEST - Petawawa - February 24, 2006
---
It was our first visit at the Hawk's Nest
as well as our first gig introducing our new front person.
We were very comfortable on that magnificent stage and totally enjoyed ourselves. The show was a complete success!
As soon as Flo can beat up another one, we promise to add to Bob's "Great Wall of Drum Skins".
Take care gang...HELIUM will rock you again in the near future!
---